Mulberry Woodturning Blanks!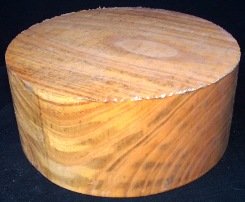 Mulberry woodturning blanks are a medium density hardwood with a closed, straight grain. The sapwood is a golden yellow; the heart wood is a light tan. Mulberry is a great turning wood and easy to sand. Mulberry's appearance is similar to osage orange.
---
SORRY, ALL MULBERRY BLANKS ARE SOLD OUT.
---
Return from Mulberry to Wood Inventory
---