Silver Poplar Wood Blanks
Silver Poplar wood has a reddish-brown colored heartwood with streaks of pale yellow and dark brown. It is highly figured and will yield a beautiful finished turning piece. This turning wood is easy to work with and sands well.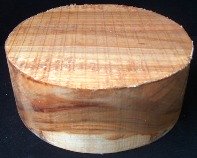 Our woodturning bowl blanks and spindle blanks are green wood unless otherwise stated. They are sealed in wax to slow or prevent drying.

SILVER POPLAR BOWL BLANKS ARE SOLD OUT.
---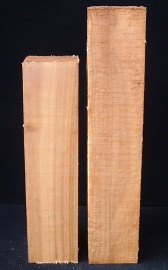 SILVER POPLAR SPINDLE BLANKS ARE SOLD OUT.
---
Return from Silver Poplar Wood to Wood Inventory
---