Magnolia Woodturning Blanks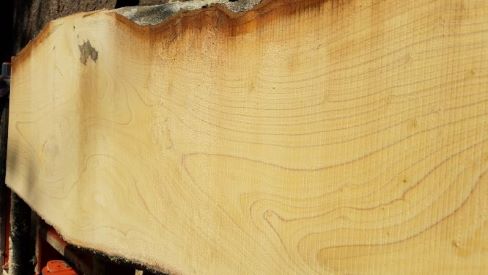 This is a picture of a Magnolia slab as it came off the sawmill. The Southern Magnolia wood is a beautiful creamy colored hardwood. It has darker, distinctive growth rings. It is easy to work with both hand and machine tools. It turns, stains and finishes well.
Steve used this less than perfect piece of the Magnolia to make this very attractive bowl.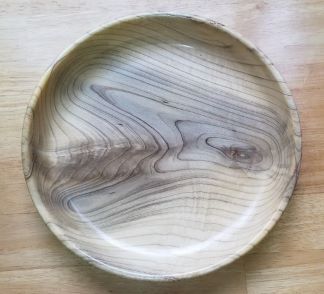 Bowl blank measurements are diameter x height.
ENTER QUANTITY WANTED IN BOX.
| Product Size | Description | Price | |
| --- | --- | --- | --- |
| 4x2 Magnolia | bowl blank | $2.44 | |
| 4x3 Magnolia | bowl blank | $3.67 | |
| 4x4 Magnolia | bowl blank | $4.89 | |
| 6x2 Magnolia | bowl blank | $5.50 | |
| 6x3 Magnolia | bowl blank | $8.25 | |
| 8x2 Magnolia | bowl blank | $9.78 | |
| 8x3 Magnolia | bowl blank | $14.67 | |
| 8x4 Magnolia | bowl blank | $19.56 | |
| 10x3 Magnolia | bowl blank | $22.88 | |
| 12x2 Magnolia | platter blank | $22.00 | |
| 12x3 Magnolia | bowl blank | $33.00 | |
| 14x3 Magnolia | bowl blank | $44.92 | |
---
SPINDLES
| Product Size | Description | Price | |
| --- | --- | --- | --- |
| 3x3x10 Magnolia | spindle blank | $6.88 | |
| 3x3x12 Magnolia | spindle blank | $8.25 | |
---
Return from Magnolia to Wood Inventory
---