Quality Wood Turning Tools make all the difference!
Wood turning tools include wood lathes, chucks, gouges, scrapers, skews, coring tools, hollowing tools, etc. Your primary expense will be your lathe. A mini wood lathe is a good choice for a beginner. You can always upgrade to a larger more expensive wood lathe. I have a small Fisch Lathe that I use for pens, egg-a-scopes, vases etc. and a 2436 Oneway lathe for larger woodturnings. Choosing the right hand held turning tool for the job is essential. A basic beginner set would include: a bowl gouge, spindle tool…read more on turning tools. You don't want to spend a lot of money buying tools that you don't need and won't use. If possible, borrow the tool from a friend; try it before purchasing one. Craft Supplies USA has a technical department that you can call for advice about their tools. Ask them if the tool will do what you want it to do. If you do purchase a turning tool that doesn't work out, ask yourself can I use it for another purpose or can I change it to meet my needs. Through trial and error we have found the following tools to be the best in promoting ease of use and a quality end product.
---
Hollowing - Learn of my experiences with these systems.

Read about choosing hand held turning tools.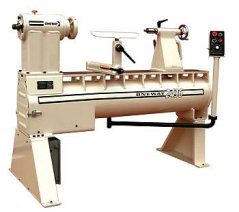 ---
Return from Wood Turning Tools to our Woodturning Blanks 4 U Home Page