WOODTURNING NEWS!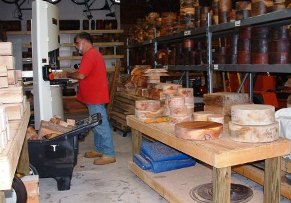 Woodturning News We have added more of our very popular Norfolk Island pine blanks. The above picture is a beautiful closed form that Steve made. This is one of my very favorite pieces.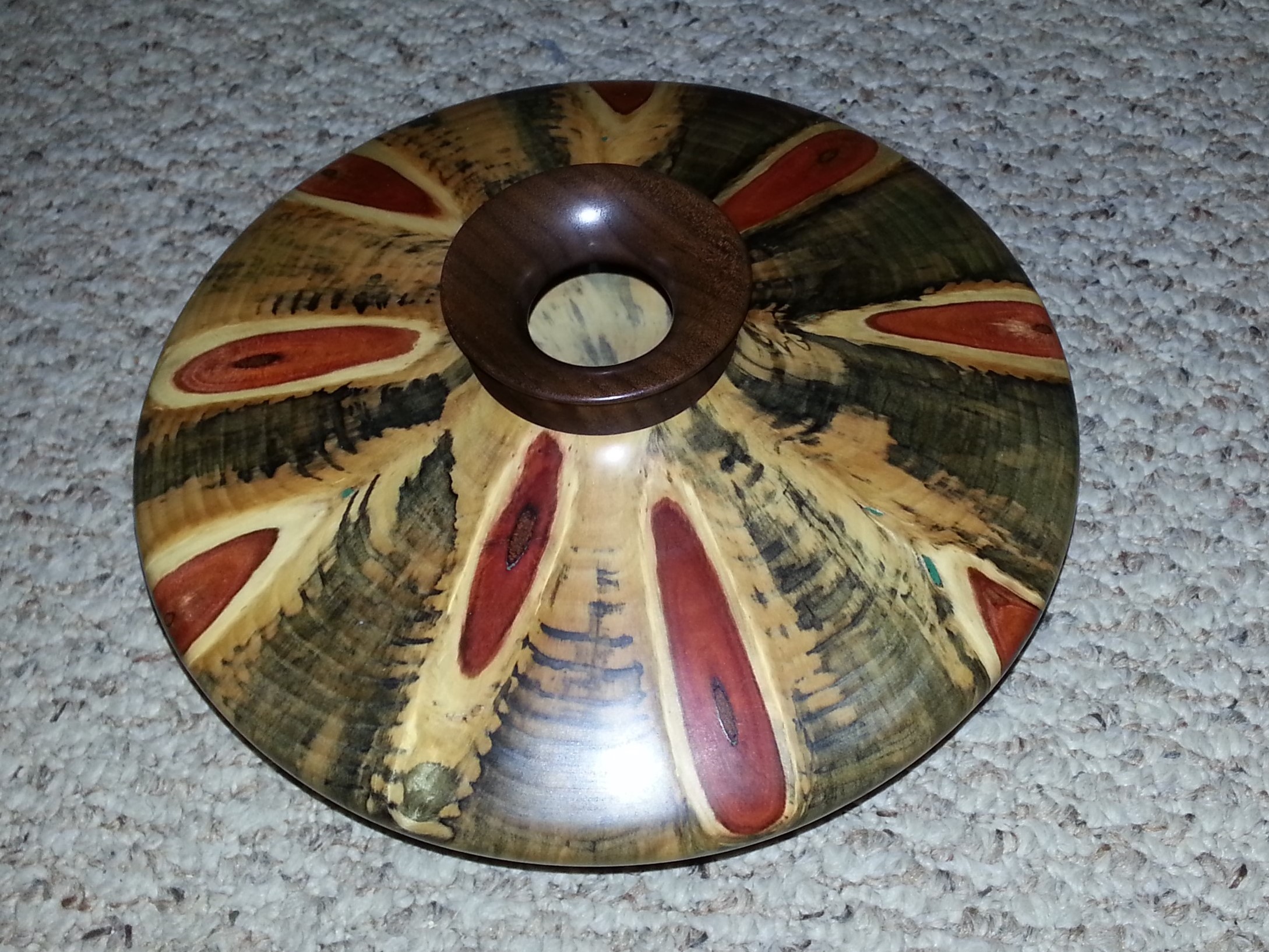 We got a load of large camphor logs, so large and heavy that the tractor didn't want to pick them up!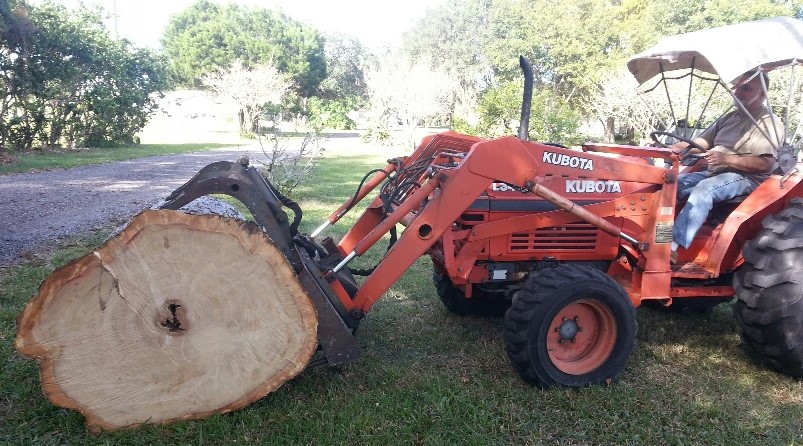 Steve is pondering the best way to cut this crotch piece; hoping for some nicely figured wood.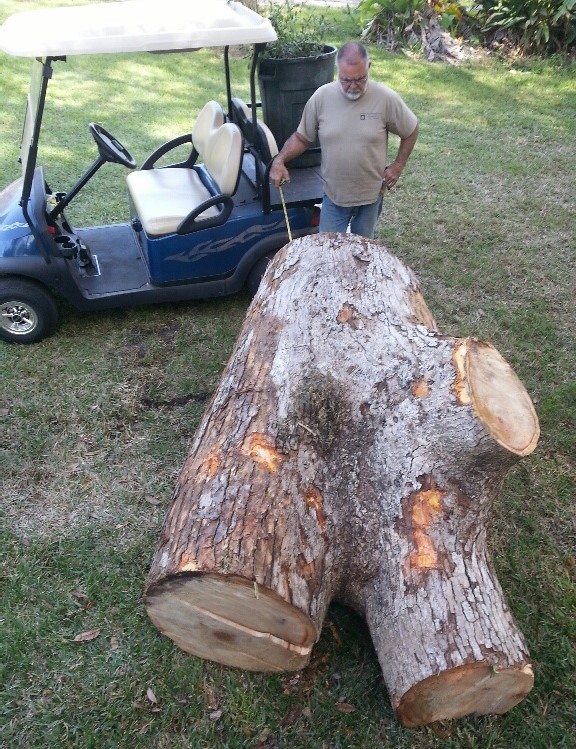 ---
For those of you who like doing tall forms, we now have Eastern Red Cedar, Sycamore and Indian Rosewood up to 10" tall. Great for vases and kitchen utensil holders.
---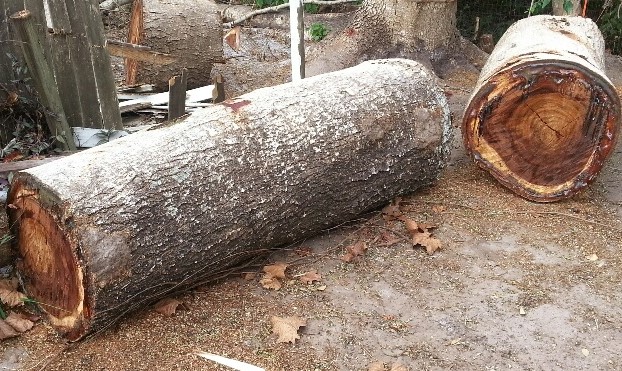 We've finished milling these Monkey Pod logs and have bowl blanks available in 4" to 16" diameter. Spindle blanks are in sizes from 2-4" widths in various lengths.
---
We are carrying some favorite woodturning supplies: Pentacryl Wood Stabilizer, Odies finishing products and X-Shield, the best face shield that I've ever tried.
---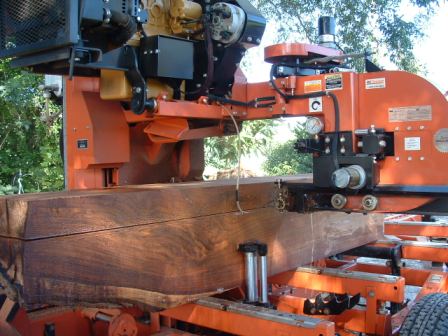 A Rosewood log is pictured above during the milling.
---
Return from Woodturning News to our Woodturning Blanks 4 U home page.
---