WOODTURNING NEWS!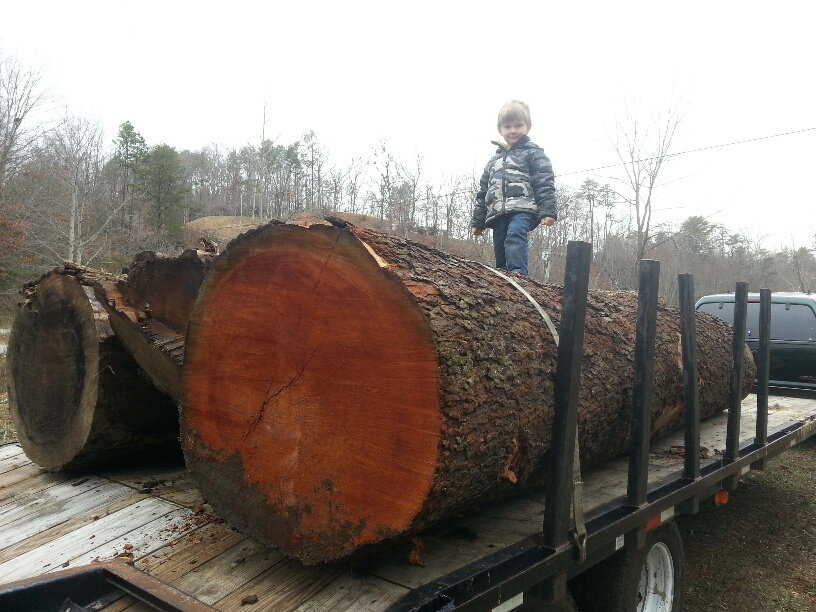 Woodturning News! We have added bowl blanks and spindle blanks in up to 4" widths in Ambrosia Maple, Black Walnut and Red Gum Eucalyptus also some interesting Spalted Willow.
On our log buying trip to Georgia and the Carolinas we got a huge Cherry log, Black Walnut and Sasafras. The Cherry is the largest that we've ever had. We cut large size blanks of both the Cherry and Black Walnut. For those that like to core out extra bowls from the one blank, we've cut 5" thick high blanks.
We have added a large assortment of sizes of our very popular Norfolk Island pine blanks.
We got a load of
large camphor logs
, so large and heavy that the tractor didn't want to pick them up!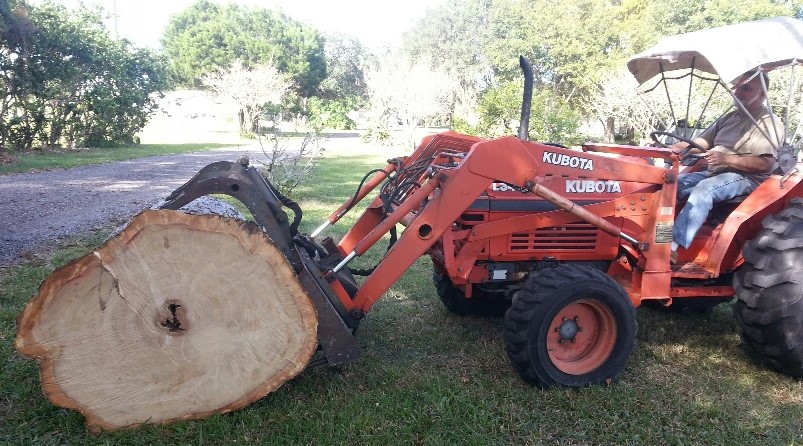 Steve is pondering the best way to cut this crotch piece; hoping for some nicely figured wood.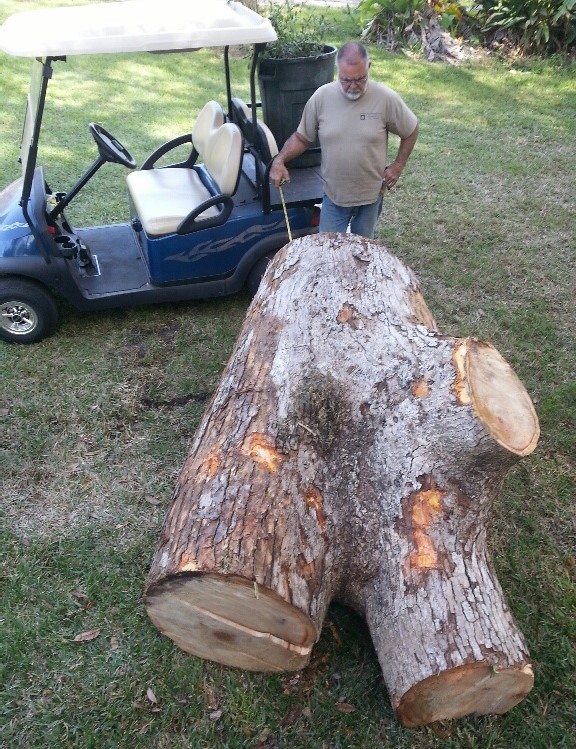 This beautiful figured section showed up during the milling.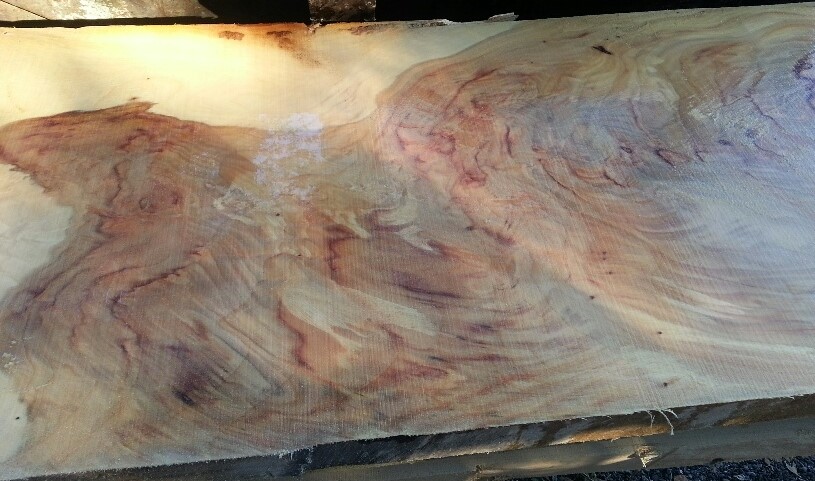 Here's a very nice camphor bowl made by Teresa Williams.
---
We were able to cut 5" thick blanks from our latest milling of Camphor and Maple. These larger ones are great for those that like to core and get extra bowls from the one blank. We have all the way from 4" to 16" diameter.
For those of you who like doing tall forms, we now have Camphor, Cherry and Indian Rosewood up to 10" tall. Great for vases and kitchen utensil holders.
---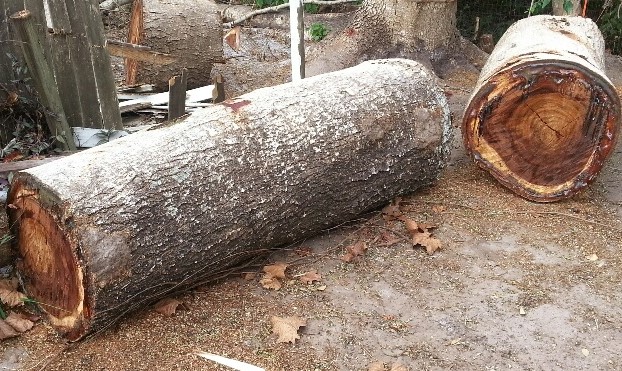 We've finished milling these Monkey Pod logs and have bowl blanks available in 4" to 16" diameter. Spindle blanks are in sizes from 2-4" widths in various lengths.
---
We are carrying some favorite woodturning supplies: Pentacryl Wood Stabilizer, Odies finishing products and X-Shield, the best face shield that I've ever tried.
---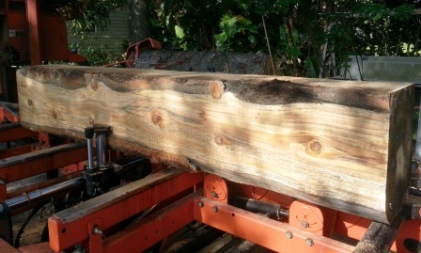 The Monkey Puzzle log is loaded on the mill waiting for slabs to be cut.
---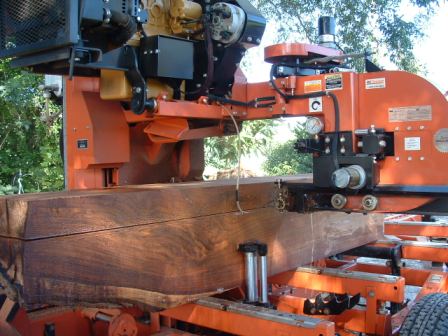 A Rosewood log is pictured above during the milling.
---
Return from Woodturning News to our Woodturning Blanks 4 U home page.
---