Podocarpus Turning Blanks!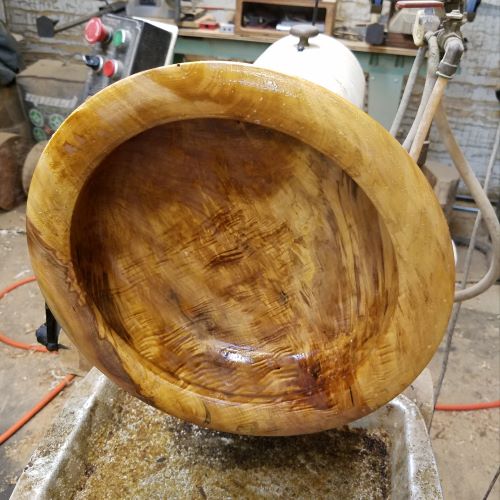 Steve has rough turned this only. He has brushed Pentacryl Wood Stabilizer on it. In about six weeks when it's dry, he will finish turn it. It looks like it will be a great looking piece.
Podocarpus turning blanks are a light brown. Many of the blanks have a reddish brown stain. It is relative of Japanese Yew. Podocarpus is used for furniture, wood turning, and specialty wood objects. It machines, cuts, and finishes well.
---
Bowl blank measurements are diameter x height.
ENTER QUANTITY WANTED IN BOX.
| Product Size | Description | Price | |
| --- | --- | --- | --- |
| 4x3 Podocarpus | bowl blank | $4.00 | |
| 6x2 Podocarpus | bowl blank | $6.00 | |
| 12x2 Podocarpus | bowl blank | $24.00 | |
---
Return from Podocarpus Turning Blanks to Wood Inventory
---