Mahogany Turning Wood inventory and prices!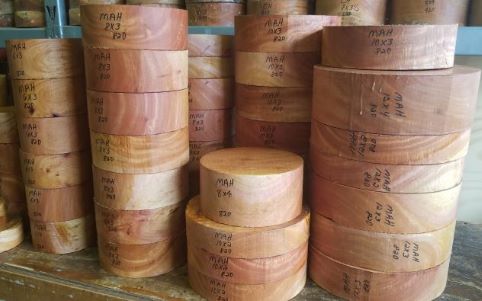 Florida Mahogany also known as Cuban Mahogany and West Indian Mahogany. The wood has long been valued in the lumber industry for fine cabinets and furniture due to its color and durability. Grain can be straight, interlocked, irregular or wavy. The heartwood is a rich reddish brown. Typically very easy to work with tools, machines well and sands very easily.
Our woodturning bowl blanks and spindle blanks are green wood unless otherwise stated. They are sealed in wax to slow or prevent drying.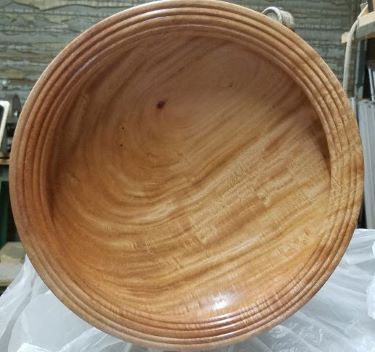 Blank measurements are diameter x height.
ENTER QUANTITY WANTED IN BOX.
| Product Size | Description | Price | |
| --- | --- | --- | --- |
| 4 x 3 Mahogany | bowl blank | $4.00 | |
| 8 x 4 Mahogany | bowl blank | $21.33 | |
| 10 x 3 Mahogany | bowl blank | $24.96 | |
| 10 x 4 Mahogany | bowl blank | $33.33 | |
| 14 x 3 Mahogany | bowl blank | $49.00 | |
| 14 x 4 Mahogany | bowl blank | $65.33 | |
---
SPINDLES
| Product Size | Description | Price | |
| --- | --- | --- | --- |
| 2x2x6 Mahogany | spindle blank | $2.00 | |
---
Return from Mahogany Turning Wood Inventory
---