Rainbow Poplar Woodturning Blanks!
Rainbow Poplar woodturning blanks can have a variety of colors... purples, blacks, dark greens, yellows or reddish browns. These colors are created as the Tulip Poplar absorbs different minerals. Each Rainbow Poplar turning blank is unique in tones, depth of color. This turning wood is extremely stable and dries easily and sands very well to a medium high sheen. A very popular choice among woodturners, carvers and dough bowl makers.
Our woodturning bowl blanks and spindle blanks are green wood unless otherwise stated. They are sealed in wax to slow or prevent drying.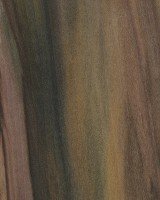 Bowl blank measurements are diameter x height. ENTER QUANTITY WANTED IN BOX.

| Product Size | Description | Price | |
| --- | --- | --- | --- |
| 4x2 Rainbow Poplar | bowl blank | $2.67 | |
| 4 x 2 1/2 Rainbow Poplar | bowl blank | $3.33 | |
| 4x3 Rainbow Poplar SALE | bowl blank | $2.00 | |
| 4 x 3 1/2 Rainbow Poplar | bowl blank | $4.67 | |
| 4x4 Rainbow Poplar | bowl blank | $5.33 | |
| 6x3 Rainbow Poplar | bowl blank | $9.00 | |
| 6x4 Rainbow Poplar | bowl blank | $12.00 | |
| 8x2 Rainbow Poplar | bowl blank | $10.67 | |
| 8x3 Rainbow Poplar | bowl blank | $16.00 | |
| 8x4 Rainbow Poplar | bowl blank | $21.33 | |
| 10x3 Rainbow Poplar | bowl blank | $25.00 | |
| 12x3 Rainbow Poplar | bowl blank | $36.00 | |
| 14x3 Rainbow Poplar | bowl blank | $49.00 | |
---
SPINDLES
| Product Size | Description | Price |   |
| --- | --- | --- | --- |
| 2x2x10 Rainbow Poplar | spindle blank | $3.33 | |
| 2x2x12 Rainbow Poplar | spindle blank | $4.00 | |
| 2x2x14 Rainbow Poplar | spindle blank | $4.67 | |
| 3x3x8 Rainbow Poplar | spindle blank | $6.00 | |
| 3x3x10 Rainbow Poplar | spindle blank | $7.50 | |
| 3x3x12 Rainbow Poplar | spindle blank | $9.00 | |
| 4x4x10 Rainbow Poplar | spindle blank | $13.33 | |
| 4x4x12 Rainbow Poplar | spindle blank | $16.00 | |
---
Return from Rainbow Poplar to Wood Inventory
---